HealthFirst: Our commitment to your safety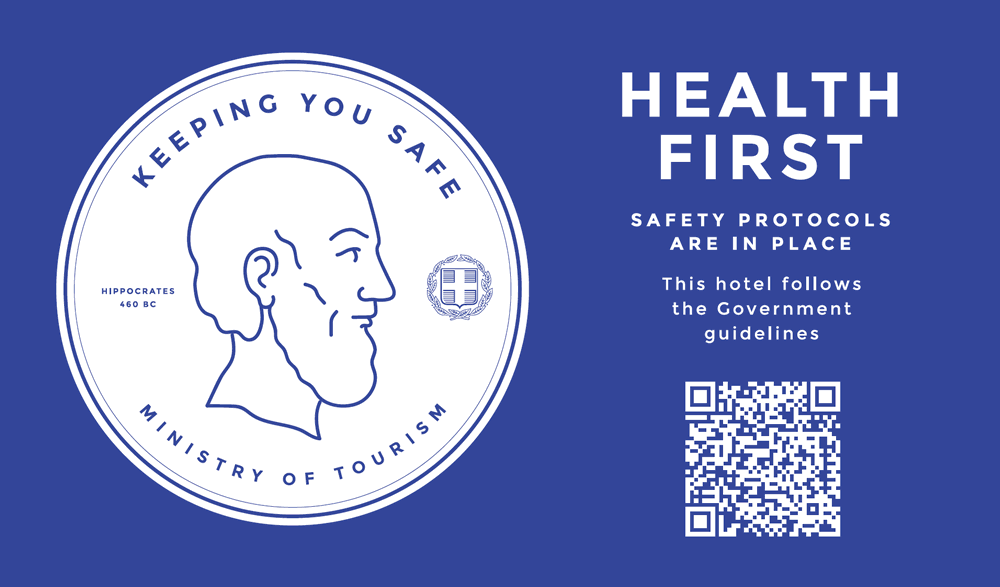 Dear Guest,
As we welcome you back to our hotel, we are committed to providing you with a safe environment that aligns with expert protocols for working to protect from COVID-19.
---
 Our teams carefully follow the adequate cleaning, sanitation, and disinfection protocols. These protocols assist in illness prevention and include:
Regular sanitation training for our team members.
Clearly established time-schedule for cleaning and disinfection in all areas.
Conspicuous placement of hand sanitizers for both our guests and our employees.
Frequent cleaning and wash down of outdoor and high touch locations.
Given the current concerns related to the new coronavirus 2019 (covid-19), we have established house rules that, along with adequate sanitation protocols, safety methods and operation procedures, guarantee the well-being of our guests during their stay with us. These rules include:
We advise our guests to keep one and a half (1.5) meters distance from the person next in line while approaching any indoors help-desk (reception, bar, buffet).
We propose our guests to buy a face mask in case of coughing and/or sneezing in any indoors public space of the hotel.
We have reduced our restaurant's capacity by arranging our spaces to meet the new required distances. All packaging is for one use, ecological, and the utensils used, meet the hygiene standards for the indicated temperatures.
For our guests' Room Service, we apply new procedures for ordering, delivering, and collecting trays.
To avoid any health issues that may be caused from goods and/or services brought from third parties and consumed in-house we do not allow off-property food delivery services.
We encourage our visitors to get in touch with any member of our team for recommendations and/or remarks that will improve our operations.
Our aim is to provide high-quality personalized services. All our team members are enthusiastic professionals at our guests' disposal, responding promptly and effectively to their requests.
For our team members of the operating departments who join the daily shifts we took the following actions:
Restrictions for a limited number of people in the workplace are respected.
We have provided everyone with all recommended protective gear.
We continue to regularly disinfect work surfaces, as well as public and back-office areas.
We took measures to limit social hubs and keep a safe distance between team members (1,5m+).
Based on the guidance we have received and our general state of readiness, we are confident our operations continue to be safe and ready to serve our guests.
We are very proud of our company's teams who in these unprecedented circumstances show a very high level of self, social, as well as professional responsibility. In addition to their immediate compliance with strict hygiene, operational, communication, and coordination rules, they are exemplary hosts.
In close cooperation with experts in hygiene, and in line with the Greek government and the European Union's health and safety guidelines, we have designed our strategy to ensure that guests will enjoy a delightful, yet safe stay.
Yours Sincerely,
The Owner, the Hotel Manager & the staff of
Santorini Crystal Blue Boutique Hotel