Melitis Restaurant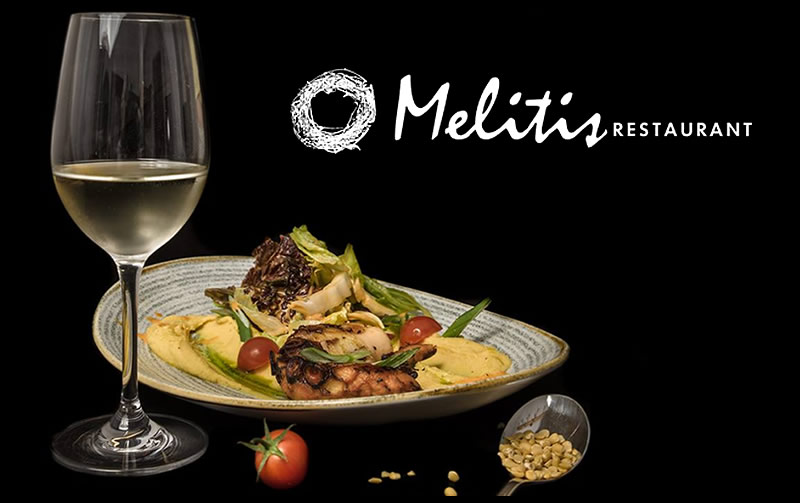 Melitis Restaurant of Santorini Crystal Blue Suites holds a high position in customers' preferences. It is a warm, cozy beach restaurant with lounge music, suitable for all times of the day.
But what "Melitis" really means? The family's canava, "Canava Roussos" is the oldest in the island – founded in 1836. The grand-father of the hotel owner used to produce a wine which was a combination of must and honeycombs. After harvesting the grapes and treading-press them, he put the must in the barrels. When boiling began, he placed the honeycombs within the must, for a specified period. He then removed the honeycombs and placed them again, shortly before the final ripening of the wine. He named his wine "Melitis", the wine that comes out of meli (= honey). Unfortunately, due to EU regulation which had forbidden the combination of plant and animal products, the production of this kind of wine has stopped. The name, however, is for the family the link between the past and the present.
Melitis restaurant is the ideal place to enjoy Kamari beach. The tranquil environment of the restaurant, the wooden beach chairs with comfy pillows, the excellent beach service and the relaxation on the comfortable traditional sofas with splendid view to the Aegean Sea, listening to relaxing, lounge music, create an amazing atmosphere.
Start your day with a marvelous Greek buffet breakfast, served along the outside bar. Stay all day long at the beach tasting refreshing beverages, cold beers, coffees, fresh fruit juices and snacks. Sit comfortably and enjoy your lunch or dinner, savoring the Mediterranean cuisine of the restaurant, prepared with raw materials from the island and all over Greece. Do not miss trying the local wines: nyhteri, vinsanto and local sparkling wines. End your day with a nice homemade dessert and an exotic cocktail from the bar.
Join us at a magical journey of tastes and make your meal an unforgettable experience!