Another booking.com award - 2023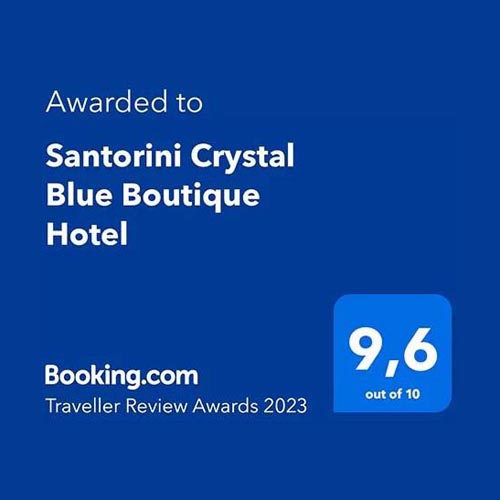 It was a great excitement for us that we received the news of the score you gave us at the #TravellerReviewAwards2023.
---
Every recognition that comes from the people who made us the honor to stay at Santorini Crystal Blue Boutique Hotel is a special value to us! So before we tell you how happy we are, we want to say a big thank you!
It is a privilege to us to be in your best memories of the past summer and we promise to continually do our best to make your stay at our hotel unforgettable each and every year.