Attractions - Santorini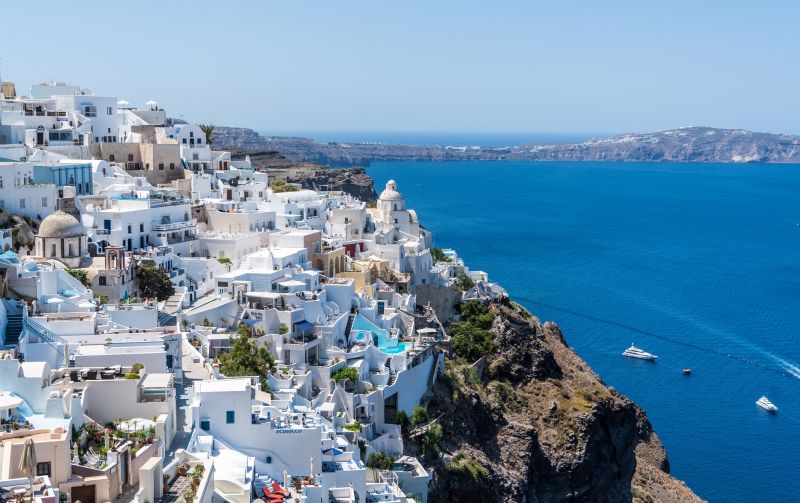 A unique place due to its volcano and awe inspiring scenery.
---
Santorini is a unique place due to its volcano and awe inspiring scenery. Originally named Strongili, meaning round in Greek because of its circular shape, it was renamed Kallisti meaning the most beautiful and later on Thira by the king Thiras. The name Santorini came during the medieval times by the Venetians because St. Irene died here while in exile in 304 A.D.
Santorini covers 74sq.km and is located 127 nautical miles from Piraeus port Crete is 70 miles to the South. Santorini's group of islands is consisted of Thera, Thirasia, Aspronisi, Palea & Nea Kameni (Volcanoes) islands and is located in the most southern part of the Cyclades in the Aegean sea. The island's capital town is called Fira. The population, distributed among 13 villages, is about 12.500 people. Most of the villages are keeping the traditional style and architecture.
Santorini is the most popular island in Greece. Beautiful beaches with crystal clear water, and significant archaeological sites. In Santorini the past and the present come together and it is the perfect place to find lively cosmopolitan night life and at the same time tranquillity and romance.